Robot Cars
Yesterday's Vision, Today's Reality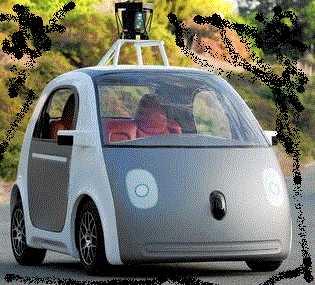 Robot cars. Driving a car without even touching it? Silly as it may sound, but yes, it is very possible. In our age now that even vehicles to ride outside the planet have been made possible, what else a man can't have these days?
Maybe 50 years ago people have dreamed of having an automatic car and now it is closer to becoming a reality. Advances in the field of science - especially robotics and computer knowledge - are aiding the once a vision, automatic cars, to becoming real.
Things we have thought that only sci-fi films could make them possible are now just within our reach. The biggest names in the car industry such as Ford and in the search engin industry, Google, are both pushing boundaries to making impossible things come true. A lot of names have already surfaced. Some people call it the cars of tomorrow others call it robocars.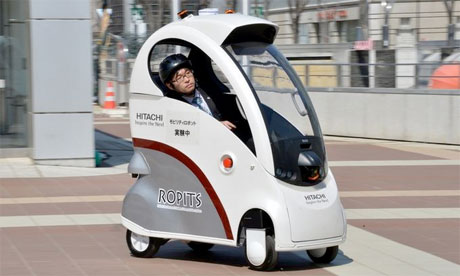 Robocars as they are popularly known as, due to the technology that has been manifested, are really giving the techy enthusiast a huge hype. Robotics is one of the sciences that will make robot cars possible.
Global Positioning Systems (GPS) and lasers are also two critical key holders to this technology, for these will be used as the 'map' and 'sensitivity' to directing the car to its intended destination.
Robocars are also envisioned to reduce pollution, accidents, and energy consumption. Those are really good things to know because not only will this be an added breakthrough to the greatness of mankind but also, a potential answer to the many problems car drivers are facing right now.
Robot Cars : + and -
One thing that can be bothering, as we all know, that there is always a downside when we use products produced by science, namely, what might be the negative effect it would cause to our planet?
Certainly there is... but I'm hoping that the most negative effect we will see is solely the expense. Excited as we find ourselves waiting for the unveiling of this new technology, but for sure we are all as well curious as to how much this technology costs. Let's just hope for the best and expect great advancements to come.
But what could be the next big thing? Flying cars? Maybe 50 years from now the traffic lights can be seen in the air as well. With the knowledge and the technology we currently have everything can really be possible.
For now, let's just keep our eyes on the road and our hearts in the sky and wait until cars can race through the clouds.

Robot Car Safety - The Future of Today's Vehicles Robot Car Safety can be identified by two main technological components - lacking in human drivers -a (1) instant reaction time and (2) 360-degree awareness of the road.
Robot-Android-Blog  Read our blog about robots, building robots, and easy robot building.
How to Build a Robot How to Build a Robot takes you through each step required to build a robot.
Build an Arduino Robot Yes you CAN! We get you started.

Solidoodle Review Solidoodle Review is a review of the Solidoodle 3D printer used for rapid prototyping. We review the installation, features, and use of the product.
Robot Comics Robot Comics are HERE! We start off our comics with...
Virtual Steve Jobs Virtual Steve Jobs? Steve Jobs is gone and we missed him so much we re-created his essence in software...
The EZ Robot Review The EZ Robot Review. This article reviews the EZ Robot building system, the robot board and system for beginner's robot building.
Medical Robots Medical robots are now showing their silver faces in hospitals and doctors' offices across the world.
Roomba Repair Quick and Simple Fixes for Your iRobot Roomba vacuum
Roomba Batteries How to extend the life of your Roomba's battery. Buy replacement batteries here.