Best 3D Printers Priced Under $2,000?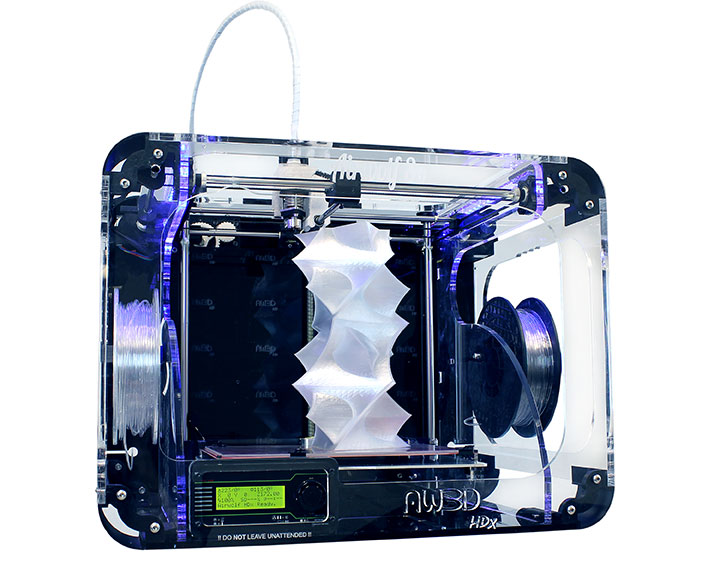 Best 3D Printer? Airwolf 3d (above) is in this list. 
The Best 3D Printers... (drum roll, please..)

Blog Post: April 29, 2013

Now that you've made up your mind about buying a 3D printer, the question is, which one should you choose? Of course, you would surely want to do a little more research first, before choosing only the best.

With so many companies manufacturing 3D printers, it can be a daunting task - not to mention a little confusing - deciding which one can best suit your needs. So read on and discover some of the hottest 3D printers of 2013, as we've discovered some remarkable 3D printers: under the $2,000 price point (in no particular order).
Printrbot
Although Printrbot is manufactured by a relatively newcomer, this brand has already made a name in the market. What's great about the Printrbot LC is that it expands wherever its direction may be. So, if you're the ambitious type who's looking to print quite a lot of large products, then you may want to investigate this one a little further. Printrbot is all yours for a little over $500.
Replicator 2
Replicator 2 appeals to the "hobbyist" community, since it's manufacturer, Makerbot is a firm that's associated to this specialty group. It has the Thingiverse, a repository of 3D files which serves as the base that enables multiple users to access files and print them immediately. They are selling for less than $1,200.
Afinia H-Series

This brand is known for the convenience it offers to users. One magazine praises Afinia for the convenience of shipping it. Compared to other printers that requires a hard time during assembly, Afinia H-Series is pretty much a value for the money also for around $1,500.

Ultimaker
For users who want speedy printing, the Ultimaker has been promoted for this feature. 3D printing can usually take several hours - if not days - to finish the work, but with Ultimaker, work is done speedily without sacrificing quality. At $1575, it may be worth the purchase.

Cube
Cube is known for its unparalleled reliability. Make magazine tested this printer ceaselessly all throughout one weekend and it still performed well afterwards even without calibration, something that other printers haven't been known to do. For sale: $1,300.
Printrbot Jr.
Printrbot's junior version is so far the cheapest, smallest, yet most portable of all the choices. It is battery operated so you can bring and use tit wherever you are. For $399, it's a total bargain!

Type A Series 1
Giving you the best possible printing quality, Type A Series 1 enables users to print up to 9 cubic inches, so far, larger than any average 3D printer. And the quality is beyond compare. Shop this one for only $1,400. You may never regret your purchase.
Some of the best 3D Printers -- Price Comparison Chart
Have you found a 3D printer for under $2,000? Please leave us a comment in the box below.
Steps to Buying a New 3D Printer