Benefits of 3D Printing

Benefits of 3D Printing? There are Too Many to Count!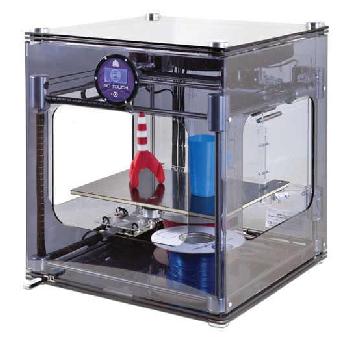 If you're asking what the benefits of 3D printing are, the answer is, too many to count at present.

3D printing (also known as additive manufacturing) is already popular among a variety of industries and fields. In fact, 3D printers are slowly replacing current prototyping methods and are being integrated into multitudinous manufacturing processes.
With the rising popularity that keeps on spreading into the consumer market, additive manufacturing is fast becoming the hottest technology with dozens of benefits to offer.

Cheap Manufacturing

3D printing is fast becoming popular among the biggest companies since they are the leading option to replace some of their traditional printing and manufacturing methods. What's enticing about 3D printers is that they could rack up savings up to 70% because of (1) lower shipping and (2) packaging costs, (3) less workforce and (4) cheaper and sometimes (5) more reliable raw materials.

Quick Production

3D printer is way, way faster than traditional printers. You can liken 3D printers to a sports car's top speed compared to a traditional printer's horse cart's speed.

Industrial 3D Printer

Using industrial 3D printers really lead to massive cost savings. So instead of filling up warehouses with stocks of products that can't be sold at all, these people can use 3D printers to create products upon request (and demand) from customers. This is definitely an excellent advantage for online businesses.

Less waste

One of the foremost benefits of 3d printing is manufacturing metal and plastic objects with minimal waste. Manufacturing can often be such a wasteful process. Just imagine the amount of left-over parts and surplus materials in a single production run, of only one item (out of tens of millions on today's market), per day. When additive manufacturing is employed, less energy is consumed, thereby reducing waste, too.
Some 3D printed products are even 60% lighter than machined part, although they are as sturdy as traditional materials.

Better quality

With the absence of mass manufacturing defects follow better products, as well as longer shelf life for the products and the guarantee that they won't get destroyed faster. While this may not be that much of a benefit for manufacturers, this is exactly a major benefit for the end consumer.

Accessibility

As more and more people get to own 3D printers and gain access with 3D printing, we can only imagine when time will come when we can have our own multi-purpose contraption (with additive manufacturing as one of its many roles) with the capacity to create the products we need, when we need them.

Sustainability

Less waste compared to traditional manufacturing methods is not only a cost saving feature of 3D printing, but also a possible eco-friendly attribute. As items are printed out where they are needed, transport costs are minimized and sustainable manufacturing processes are performed, on an as-needed basis.

Leave us a comment below on the possibilities you foresee, on future the benefits of 3D printing: