Microcontroller Comparison
Microcontroller Comparison? Vex - Basic Stamp - Arduino - Propeller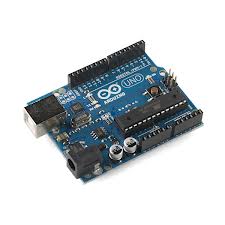 Microcontroller Comparison. As microcontrollers are basically your robot's brains, it is highly recommended for robot builders and enthusiasts to know the features and limitations of each of the microcontrollers available before deciding to work with one. There are several features a microcontroller may have that others don't but this may also mean that it's a lot more expensive. Robotics companies normally have a wide range of microcontrollers under one brand, meant to address the different and specific needs of robot builders.
Microcontroller Comparison. The basic ones are intended for beginners or younger enthusiasts and are less expensive than the more advanced and faster ones, meant for more professional robot-building. The hardware is available on most robotics online shops while the software can be downloaded for free.
In this microcontroller comparison, Vex Robotics, for example, has PIC microcontrollers and CORTEX microcontrollers.
At $149.99, the PIC Microcontroller VO.5 has these features:
* Microchip user processor
* Wireless with the 75MHz receiver and transmitter
* (8) Motor ports: can connect up to (8) VEX motors or servos.
* (16) Digital I/O, Analog In: multipurpose input/output ports for sensors.
* (6) Interrupt I/O: digital inputs designed for high priority signals that need immediate attention from the microcontroller.
* (1) Serial Port: used with the VEX Programming Kit to re-program the microcontroller
* Programming: easyC, ROBOTC, or Microchip MPLAB IDE
* TX/RX Ports: allow the user to communicate directly with the user processor inside the Microcontroller via a TTL serial port.
* Rx1 and Rx2 Ports: Connect radio receivers to communicate with the Microcontroller wirelessly from a Transmitter.
* Battery Port: Connect a 7.2V power sources, such as the Battery Holder or the VEX 7.2V Robot Battery.
* Speed:10 MIPS (Million Instructions Per Second)
* RAM:1800 bytes + 1024 bytes EE2
* Flash:32K program space
* Size: 4.5in W x 3.9in L x 1.1in H Weight
* Weight: .278 lbs (126 grams)
(Microcontroller Comparison)
The VEX CORTEX Microcontroller, on the other hand, has built in bi-directional communication for wireless driving, debugging and downloading using the VEXnet 802.11 wireless link. It costs $249.99 and has these other features:
* STMicroelectronics ARM Cortex-M3 user processor
* Wireless with built-in VEXnet technology
* (8) Standard 3-wire Motor ports
* (2) 2-wire Motor ports * (1) I2C "smart sensor" port: Will connect to multiple new smart sensors in the future.
* (2) UART Serial Ports: Connects to the VEX LCD Display (19,200 baud) and will have future support to 1.125 Mbaud * (8) Hi-res (12-bit) Analog Inputs
* (12) Fast digital I/O ports which can be used as interrupts
* Programmable with easyC v4 for Cortex or ROBOTC for Cortex & PIC
* Rx1 and Rx2 Ports: Also support for two 75MHz crystal transmitters and receivers
* Battery Ports: Connect 7.2V power sources
As part of our microcontroller comparison, you will see there are less expensive and equally good microcontrollers, like Basic Stamp and Arduino. The Basic Stamp microcontroller's size is close to an average postage stamp, which explains its name. These microcontrollers were created specifically to make learning to use a μ-controller simple and easy, which is perfect for beginners. They're also cheaper at $50 - $100, depending on model.
They have different modules, from BASIC Stamp 1 to BASIC Stamp 2sx. The BASIC Stamp 2sx module executes instructions 2.5 times as fast, has 8 times the memory (code) space and 2.5 times the resolution on time sensitive commands. In some cases, the BASIC Stamp 2sx module fits applications better than the BASIC Stamp 2 module. The BASIC Stamp 2 module can detect and measure a pulse as little as 2 µS wide and as long as 0.13107 seconds wide. The BASIC Stamp 2sx module has 2.5 times the resolution, so it can measure a pulse as little as 800 nS wide, however, only as long as 0.05243 seconds wide. While the better resolution may be helpful, the smaller maximum pulse width measuring capability may prove disadvantageous to your application.
As you compare microcontrollers, you will also find there is an enormous amount of information for BASIC Stamps available in print and online, the Stamp line of microcontrollers is accordingly one of the most widely documented μ-controllers in existence.
BASIC Stamp 2 Microcontroller features:
* Processor Speed: 20 MHz
* Program Execution Speed: ~4,000 PBASIC instructions/sec.
* RAM Size: 32 Bytes (6 I/0, 26 Variable)
* EEPROM (Program) Size: 2 KBytes; ~500 PBASIC instructions
* Number of I/O Pins: 16 + 2 dedicated serial
* Current Draw @ 5 VDC: 3mA Run, 50 μA Sleep
* Source/Sink Current per I/O: 20 mA / 25 mA
* Source/Sink Current per unit: 40 mA / 50 mA per 8 I/O pins
* PBASIC Commands: 42
* Package: 24-pin DIP * Industrial-Rated since Rev J
* Power Requirements: 5.5 to 15 VDC (Vin), or 5 VDC (Vdd)
   * Communication: Serial (9600 baud for programming)
* Dimensions: 1.20 x 0.63 x 0.15 in (30.0 x 16.0 x 3.81 mm)
In our microcontroller comparison, you might notice Arduino Microcontroller boards are relatively more inexpensive than other microcontroller platforms. They have versions that can be assembled by hand, and even the pre-assembled ones can cost less than $50. The Arduino programming environment is also said to be good for beginners, yet flexible enough for advanced users to use as well. Arduino software can be downloaded for free. The hardware reference designs (CAD files) are available under an open-source license, which means you are free to adapt them to your specific needs. Additionally, variations of the Italian-made Arduino—with varying levels of compatibility—have already been released by third parties.
The Arduino Uno is a microcontroller board based on the ATmega328. It can be powered via its USB connection or with an external power supply. It has 14 digital input/output pins (of which 6 can be used as PWM outputs), 6 analog inputs, a 16 MHz crystal oscillator, a power jack, an ICSP header, and a reset button. It contains everything needed to support the microcontroller; simply connect it to a computer with a USB cable or power it with a AC-to-DC adapter or battery to get started. The board operates on an external supply of 6 to 20 volts.
The Uno differs from all preceding boards in that it does not use the FTDI USB-to-serial driver chip. Instead, it features the Atmega8U2 programmed as a USB-to-serial converter. Depending on model, Arduino microcontrollers can cost anywhere from $30 to $80.
Again, choosing the right microcontroller depends on your needs. There is always something for everyone.
---
---
Jul 21, 17 09:20 PM

AI Phobia is a medical condition that...

May 03, 17 02:07 AM

Meet Romo the Smart Phone Robot. Peter Seid and Phu Nguyen are the engineers behind Romo, a simple and inexpensive robot kit that can turn a smart phone into a highly functional and mobile droid.

May 03, 17 01:51 AM

Star Wars Robot Chicken was an episode of the animated cartoon called Robot Chicken...
Robot-Android-Blog  Read our blog about robots, building robots, and easy robot building.
How to Build a Robot How to Build a Robot takes you through each step required to build a robot.
Build an Arduino Robot Yes you CAN! We get you started.

Robot Comics Robot Comics are HERE! We start off our comics with...
Virtual Steve Jobs Virtual Steve Jobs? Steve Jobs is gone and we missed him so much we re-created his essence in software...
The EZ Robot Review The EZ Robot Review. This article reviews the EZ Robot building system, the robot board and system for beginner's robot building.
Medical Robots Medical robots are now showing their silver faces in hospitals and doctors' offices across the world.
Roomba Repair Quick and Simple Fixes for Your iRobot Roomba vacuum
Roomba Batteries How to extend the life of your Roomba's battery. Buy replacement batteries here.
Robot Cars - Yesterday's Vision, Today's Reality Are robot cars 'on track' to becoming the way of the future? What issues are at stake at their current level of development?
Robot Car Safety - The Future of Today's Vehicles
Robot Car Safety can be identified by two main technological components - lacking in human drivers -a (1) instant reaction time and (2) 360-degree awareness of the road.
Educational Robots Learn robotics with these educational robots..
Robot People Robotic replicas of people - robot people - are starting to pop up here and there. We even visit a company who is today making them to order.
Hacking Elvis - The Alive Elvis Animatronic Robot In these articles we show you how to run your Alive Elvis from a microcontroller such as the Arduino and the Basic Stamp. Hacking Elvis...
Wall-e toy robots from Disney Wall-e toy robots are still popular this year

R2D2 Toy Robot : Interactive-Astromech Droid Here's a review of the high-end R2D2 toy robot, the interactive astromech droid.
Toy Robot Dogs Toy Robot dogs: In the robot pet store, you will find toy robot dogs - robomuts if you will - of all sizes, shapes and prices.
Wowwee Robotics Wowwee Robotics has been building toy robots for years.

Lost in Space Toys : The Robot Lost in Space Toys : There have been scores of toys built resembling the Lost in Space Robot, sometimes call by his model number "B9"...
Tribot Robot The tribot robot is one of the most entertaining toy robots that has come from Wowwee...
Terminator Robots Terminator Robots : The Terminator movies and television show brought robots to...
Artificial Intelligence: Our Brain In That Small Chip Artificial Intelligence was once thought of as an impossible feat. Now, with modern advancements in robotic technology, machines can be made to think like humans.
R2D2 - An Adventurous, Resourceful, and Loyal Robot R2D2 demonstrates several notable characteristics every human can learn from, in spite of the fact that he is, a robot. Read his biography here.
Anybots Vistual Assistant Robots - The Coming of Age in Telepresence Robotics Anybots Virtual Assistant Robots are expected to grow in a few years, or perhaps sooner.
BlueBiped: Propelled by it's Own Weight BlueBiped uses no power source to walk. This robot has set a Guinness World Record, walking nonstop for a distance of 15 km (9.32 miles), the longest distance ever walked by a bipedal robot
EZ-Robot May Be the Easiest Way to Build a Robot EZ-Robot May Be the Easiest Way to Build a Robot. The EZ-Robot is a $235 kit that includes everything you need to transform one of your old toys into a functional robot.
Introducing MorpHex, a Spherical Hexapod Robot Introducing MorpHex, a Spherical Hexapod Robot. Imagine a robot shaped like a ball which transforms into a walking six-legged contraption. That's a description of MorpHex, created by Kare Halvorsen.
Recovering Kids Monitored by Robots After Surgery Recovering Kids Monitored by Robots After Surgery. A Boston, Mass. hospital introduces a sci-fi worthy caregiver system, where patients can go home and stay monitored by robots after surgery.
iCub the "Baby Robot" - Learns to Crawl Like a Baby Have you heard of the iCub? It is a one-meter high android originally developed by the Europe-based RobotCub Consortium. The iCub strongly resembles
Dongbu Robot HOVIS Kits Allow Users to Build An Android Phone Powered Robot Dongbu Robot HOVIS Kits Allow Users to Build An Android Phone Powered Robot