Lego Mindstorms
Lego Mindstorms Robot Building Kit Teaches Children Engineering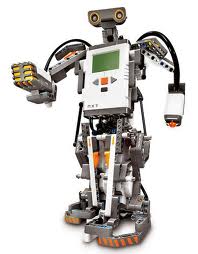 Lego Mindstorms Robot Building Kit. Since 1998, Lego's Mindstorms products have been producing a legion of young robot builders and engineers with their line of programmable robotics/construction toys, a huge leap from simply snapping together colored pieces of plastic, as I'd grown up with. Manufactured by the Lego Group, Mindstorms is a robot-building kit containing several hundred parts, sensors and cables meant to challenge old and young minds alike.
Mindstorms originated from the programmable sensor blocks used in the line of educational toys, with its first retail version released in 1998 as the Robotics Invention System (RIS). The next version was released in 2006 as Lego Mindstorms NXT, and on August 5, 2009, its newest version, Lego Mindstorms NXT 2.0 came out, the most significant update to its unique robot-building kit to date.
In fact, this kit has already been incorporated as the "grade-school level component of Dean Kamen's For Inspiration and Recognition of Science and Technology (FIRST) science competition, wherein students build robots that compete in mini soccer and other mini forms of arena-based sports." The Lego Mindstorms NXT robotics invention system mainly allows users to create and control robots using programmable motors and sensors. These robots can be controlled remotely via wireless Bluetooth or a USB cable, or through programs running autonomously on the robot.
Given its functionality and high potential learning platform, Mindstorms kits are valued in classrooms, and are sold and used as educational tools, originally through a partnership between Lego and the MIT Media Laboratory. The kit has an educational version called Lego Mindstorms for Schools, and comes with the ROBOLAB GUI-based programming software, developed at Tufts University, which uses the National Instruments LabVIEW as an engine.
Its software can also be substituted with third party firmware and/or programming languages, including popular ones used by professionals in the embedded systems industry, like Java and C. The educational series is known as the "Challenge Set" and the consumer series is known as the "Inventor Set", with the only difference being that the Challenge Set includes another light sensor and several more gearing options.
The original Mindstorms Robotics Invention System kit contained two motors, two touch sensors, and one light sensor, with its hardware and software roots going back to the programmable brick created at the MIT Media Lab, which was programmed in Brick Logo. A brick is basically programmed by uploading a program written in one of several available programming languages from a Windows or Mac computer to the brick's RAM via a special infrared (IR) interface.
After the user starts a program, an RCX-enabled Mindstorms creation may then function completely on its own, acting on internal and external stimuli according to the programmed instructions. The NXT version has three servo motors and one sensor each for light, sound, and distance as well as 1 touch sensor. The NXT 2.0, meanwhile, has 2 touch sensors as well as light, sound and distance sensors, and support for 4 without using a sensor multiplexor. Lego Mindstorms may be used to build a model of an embedded system with computer-controlled electromechanical parts. Several kinds of real-life embedded systems, from elevator controllers to industrial robots, may actually be modeled using Mindstorms.
Click HERE to Visit Lego Mindstorms Home Site

LEGO 8547 Mindstorms NXT 2.0 Robotics Kit
LEGO's Mindstorms lets you create your first robot in 30 minutes! The robotics kit features new robot models, customizable programming, and all-new technology. Includes 16 fun building and programming challenges. Build thousands of robotic inventions that do what you want! Mindstorms NXT 2.0 combines the unlimited versatility of the LEGO building system with an intelligent microcomputer brick and intuitive drag-and-drop programming software.
The new 2.0 toolkit features everything you need to create your first robot in 30 minutes, and then tens of thousands of other robotic inventions that do what you want! 619 pieces. Ages 10 and up. Features include: Intelligent NXT LEGO brick with a 32-bit microprocessor, large matrix display, 4 input and 3 output ports, and Bluetooth and USB communication links. Four sensors: Ultrasonic Sensor, 2 Touch Sensors, and the all-new Color Sensor. Easy-to-use PC and Mac software with icon-based drag-and-drop programming and 16 fun building and programming challenges!
Although Lego Mindstorms is hugely popular with young builders, as it is supposedly designed for beginners without any engineering background, adults have found the NXT robotics learning kit as a bit overwhelming. A reviewer said his $250 kit was filled with a "seemingly endless number of part packets filled with LEGO pieces ranging from 8-inch-long beams to grommets the size of a push-pin head."
Compared to the older model, the NXT kit has a programming brick, one USB cable and a collection of RJ11-like cables, motors, and digital and analog sensors for sound, sight, touch, and distance. The NXT Robotic system also includes a widely available robotics platform with an ARM processor, open software architecture which supports a variety of teaching approaches, including introductory programming, closed-loop control systems and embedded systems.
To be more specific, the NXT kit consists of 577 pieces, including 3 servo motors, 4 sensors (ultrasonic, sound, touch, and light), 7 connection cables, a USB interface cable, and the NXT Intelligent Brick. The Intelligent Brick is the "brain" or microcontroller of a Mindstorms machine, allowing the robot to autonomously perform different operations. The kit also includes NXT-G, a graphical programming environment that enables programs to be created and downloaded to the NXT. A Lego Mindstorms kit can cost anything from $200 to US$500, depending on the model and its additional features. If it wasn't worth it I'd really just stick to building little forts with my Lego pieces. But it really is.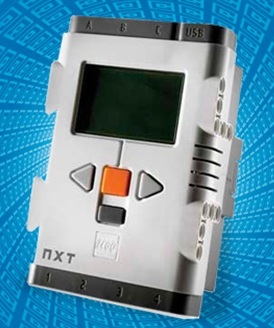 ---
---
Jul 21, 17 09:20 PM

AI Phobia is a medical condition that...

May 03, 17 02:07 AM

Meet Romo the Smart Phone Robot. Peter Seid and Phu Nguyen are the engineers behind Romo, a simple and inexpensive robot kit that can turn a smart phone into a highly functional and mobile droid.

May 03, 17 01:51 AM

Star Wars Robot Chicken was an episode of the animated cartoon called Robot Chicken...
Robot-Android-Blog  Read our blog about robots, building robots, and easy robot building.
How to Build a Robot How to Build a Robot takes you through each step required to build a robot.
Build an Arduino Robot Yes you CAN! We get you started.

Robot Comics Robot Comics are HERE! We start off our comics with...
Virtual Steve Jobs Virtual Steve Jobs? Steve Jobs is gone and we missed him so much we re-created his essence in software...
The EZ Robot Review The EZ Robot Review. This article reviews the EZ Robot building system, the robot board and system for beginner's robot building.
Medical Robots Medical robots are now showing their silver faces in hospitals and doctors' offices across the world.
Roomba Repair Quick and Simple Fixes for Your iRobot Roomba vacuum
Roomba Batteries How to extend the life of your Roomba's battery. Buy replacement batteries here.
Robot Cars - Yesterday's Vision, Today's Reality Are robot cars 'on track' to becoming the way of the future? What issues are at stake at their current level of development?
Robot Car Safety - The Future of Today's Vehicles
Robot Car Safety can be identified by two main technological components - lacking in human drivers -a (1) instant reaction time and (2) 360-degree awareness of the road.
Educational Robots Learn robotics with these educational robots..
Robot People Robotic replicas of people - robot people - are starting to pop up here and there. We even visit a company who is today making them to order.
Hacking Elvis - The Alive Elvis Animatronic Robot In these articles we show you how to run your Alive Elvis from a microcontroller such as the Arduino and the Basic Stamp. Hacking Elvis...
Wall-e toy robots from Disney Wall-e toy robots are still popular this year

R2D2 Toy Robot : Interactive-Astromech Droid Here's a review of the high-end R2D2 toy robot, the interactive astromech droid.
Toy Robot Dogs Toy Robot dogs: In the robot pet store, you will find toy robot dogs - robomuts if you will - of all sizes, shapes and prices.
Wowwee Robotics Wowwee Robotics has been building toy robots for years.

Lost in Space Toys : The Robot Lost in Space Toys : There have been scores of toys built resembling the Lost in Space Robot, sometimes call by his model number "B9"...
Tribot Robot The tribot robot is one of the most entertaining toy robots that has come from Wowwee...
Terminator Robots Terminator Robots : The Terminator movies and television show brought robots to...
Artificial Intelligence: Our Brain In That Small Chip Artificial Intelligence was once thought of as an impossible feat. Now, with modern advancements in robotic technology, machines can be made to think like humans.
R2D2 - An Adventurous, Resourceful, and Loyal Robot R2D2 demonstrates several notable characteristics every human can learn from, in spite of the fact that he is, a robot. Read his biography here.
Anybots Vistual Assistant Robots - The Coming of Age in Telepresence Robotics Anybots Virtual Assistant Robots are expected to grow in a few years, or perhaps sooner.
BlueBiped: Propelled by it's Own Weight BlueBiped uses no power source to walk. This robot has set a Guinness World Record, walking nonstop for a distance of 15 km (9.32 miles), the longest distance ever walked by a bipedal robot
EZ-Robot May Be the Easiest Way to Build a Robot EZ-Robot May Be the Easiest Way to Build a Robot. The EZ-Robot is a $235 kit that includes everything you need to transform one of your old toys into a functional robot.
Introducing MorpHex, a Spherical Hexapod Robot Introducing MorpHex, a Spherical Hexapod Robot. Imagine a robot shaped like a ball which transforms into a walking six-legged contraption. That's a description of MorpHex, created by Kare Halvorsen.
Recovering Kids Monitored by Robots After Surgery Recovering Kids Monitored by Robots After Surgery. A Boston, Mass. hospital introduces a sci-fi worthy caregiver system, where patients can go home and stay monitored by robots after surgery.
iCub the "Baby Robot" - Learns to Crawl Like a Baby Have you heard of the iCub? It is a one-meter high android originally developed by the Europe-based RobotCub Consortium. The iCub strongly resembles
Dongbu Robot HOVIS Kits Allow Users to Build An Android Phone Powered Robot Dongbu Robot HOVIS Kits Allow Users to Build An Android Phone Powered Robot