Dr Who K9
Dr Who K9 the Robot Dog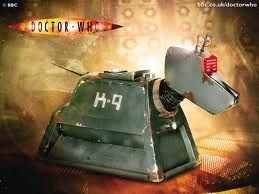 Dr Who K9. The robotic dog who appeared in various Dr. Who adventures in the 1970s and 80s, was the brawny and loyal buddy of Dr. Who and his attractive ladies. Equipped with offensive and defensive mechanisms and a complex virtual intellect, K9 also served as the protector of Dr. Who. The automated dog had a potent laser weapon hidden in his nose which was revealed during the initial series.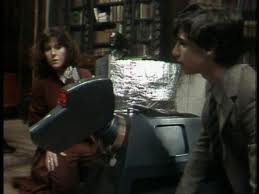 K9 was introduced in the Dr. Who series "The Invisible Enemy" which aired in 1977. Professor Marius, part of the Bi-Al Foundation situated near Titan, created K9 which he later left with Dr. Who to be the robotic dog's guardian. Originally John Leeson was K9's voice with David Brierly taking over for the 17th season of Dr. Who onwards. K9's appearance was also considered a surprise breakout in the 1970's series. K9 had a total of four versions titled Mark I, Mark II, Mark III and Mark IV.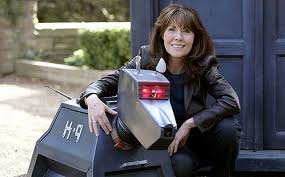 The last adaptation was later sent to Sarah Jane, with K9 starring as her companion. K9 soon continued his appearance as a central character in the show "The Sarah Jane Adventures." Another sequel was released in 1981 entitled "K-9 And Company," though it ended up being unsuccessful.
---
Dr Who K9 Robot Dog
---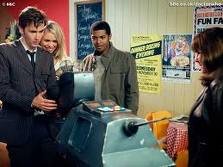 K9's personality was that a protector as well as a know-it-all. He often bored anyone who would listen with endless facts. He called Dr. Who by the name "Master" or "Dr. Master" and called women he interacted with "Mistress."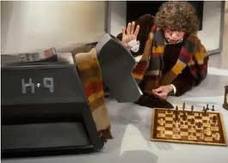 He played a superior chess game often beating the doctor. The doctor referred to K9 as his computer.
K9 is a radio controlled robotic prop. He was made of wood and steel with a fiberglass shell. He had 4 hidden wheels. He often malfunctioned because the studio lights would interfere with the radio signals. His locomotion was created by studio grips pulling him around on strong twine.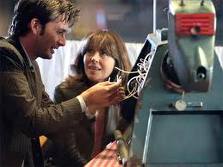 According to the tardis.wikia.com, "The mechanics of K9 Mark I included rotating ear-probes, telescopic 'eye' probe, extendable nose concealing a powerful laser weapon, flashing lights on the top and the 'eye' panel, waggling tail antennae, and ticker-tape tongue. The head could also move up and down. The shell was painted in gold/grey metallic. Around K9's neck was a tartan collar, from which hung a silver disk." K9's real life creator Bob Baker still holds the rights to the robot.
================= Dr Who K9 Robot Dog =================
K9 had his final appearance on the series "Warrior's Gate" in 1981. Additionally he appeared in a non-BBC produced sequel with the title name "K9" although it wasn't directly related to the characters and events of Dr. Who.
Dr. Who, a British sci-fi TV program, produced by BBC mainly revolves around the adventure of the strange and peculiar human-like alien who is only referred as "the Doctor". The Doctor often accompanied by K9 travel through time and space in his spaceship the TARDIS. Along with his cohorts, he faced various space and time enemies.
================= Dr Who K9 Robot Dog =================
The show was included in the Guinness World Records as the longest-running sci-fi TV program in the world. It was also the most successful sci-fi series of all time, based on its general broadcast rankings, DVD sales, book sales and even iTune traffic. The program has logged a total of 31 seasons (769 episodes) as of April, 2010.
---
Click HERE to see what Wiki says about the Dr Who K9 Robot Dog